slator@cs.ndsu.edu

a salaried employee


at

Warning: this is a FRIVOLOUS page.
---
Like many people my age, I've decided to try and do a little work on my Family History.

My younger brother, Kevin, has taken it a lot further

Part of that is the location of Slator Lake named after my Uncle Dan Slator (Nov. 30, 1926 - Aug. 9, 1944) as part of the Canadian Commemorative Names Project.
---
This is Beetman, the creation of Colonel Dave Schmidt.
Eventually there will be a compendium of Beetman archived here.
---
If I figure it out, you maybe will see my doofy banner if you press this button (it takes you to a page of Javascript code: annoying and pointless):
---
The texas counter quit working, so I went and found another one: source code and everything!
This should show the number of people, besides myself, who have visited here to waste their time, frivolously.
Number of Hits
As Of
On
---
I'm thinking of calling this

the collection of hats I have worn.
---
If I had any heroes (using the term loosely, to include anybody I like much), their pictures might appear if you:
---
and
I'd
like
to
know
how
this
Mountie
got
in
here:

---
Another mystery to me is how to make movies visible to browsers. I wonder if


Press Here will work?
Or, I wonder if you can see a movie
by pressing a button (like George Jetson)


---
And, doesn't ___THIS___ look good: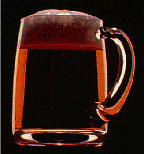 ---
I sold this house in February of 1997, but hey, I worked hard on this page, so I'm keeping it around:


Hey! I Sold My House!
---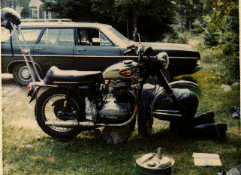 This page is, guess what, under construction.

You can see my other half-baked pages at:
America Online, a site that I've had since 1995.
It used to be that http://bslator.home.dhs.org/ at Domain Host Services would stunt you to a Qwest page, but that's broken now.
---

Another time modified: Sat May 19, 23:40:46 CDT 2001
A bunch of Old Stuff moved out at about that time
Once modified: Sat Jul 4, 13:40:46 CDT 1998
First modified: Sun Jan 12, 22:54:46 CDT 1997

---